Amy Wall, EA, MBA, NTPI Fellow
Amy loves preparing tax returns, which is baffling to friends and family. She feels that paying taxes should be as painless as possible. Amy enjoys client education, and works hard to help her clients understand their particular tax situations and prepare for the future.
In addition to working with individuals, Amy enjoys helping small business owners succeed. Her interest in small business stems from both her personal life (she grew up in a small business family) and from her education (she has a Master's degree in Business Administration). Having had rentals and flipped houses earlier in her life, she's also interested in real estate; she teaches income tax strategies to real estate agents and brokers at Hogan School of Real Estate.
Amy is interested in virtual currency and works with both individuals and businesses to help them accurately report virtual currency transactions. Her book, Virtual Tax: The taxation of virtual currency, is a must-read for anyone considering investing in virtual currency. She has taught virtual currency taxation at national tax conferences and has been published in the Wolters Kluwer Journal of Tax Practice & Procedure.
Amy Wall is a registered member of National Association of Enrolled Agents, the Southern Arizona Chapter of Enrolled Agents and the National Association of Tax Professionals. She is also a National Tax Practice Institute Fellow.
Married to her high school sweetheart, Amy is the proud mom of a son (graduated from University of Redlands and now working at Intuit) and a daughter (graduate of University of Maryland and now in Cornell Law School).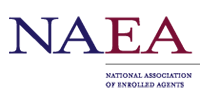 Email Amy at amy@tucsontaxteam.com
Were your taxes solved?
Recommend Amy.
Meet the rest of our team